May 2021
Saturday, 22 May 2021 05:45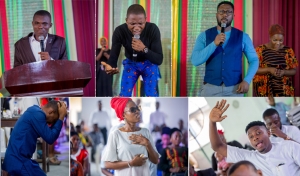 The youths of Rivers State, District 2, Greater Evangelism World Crusade gathered in their numbers on Sunday 16 May 2021 at the District headquarters, Mile 1 Church, to hold the first youth service as a district since its creation.
The program tagged OIL OF WORSHIP was organized to bring the youths in the District together in order to promote love and unity amongst them and a common ground to worship God.
Interestingly, the service featured worship moments from various choirs and special ministrations by Clinton Zidougha and Evangelist Kalada Numbere a.k.a The Highlife prophet as he was there to prophesy into the lives of the worshippers.
Those in attendance included Pastor Taribo Manga, the Rivers State District 2 Minister, Pastor Inima Okpaku, District 3 youth Minister and youths across the 4 districts of the Ministry in Rivers State.
Finally, feedbacks from the attendees revealed that this was a long-anticipated event and it was well appreciated. They urged the organisers to keep up the good work.
Tuesday, 11 May 2021 08:30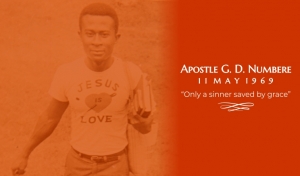 Once I Was Blind, but Now I Can See,
Once I Was Bound, but Now I Am Free,
That's How I Know There Is a Saviour for Me
Oh, Such A Saviour!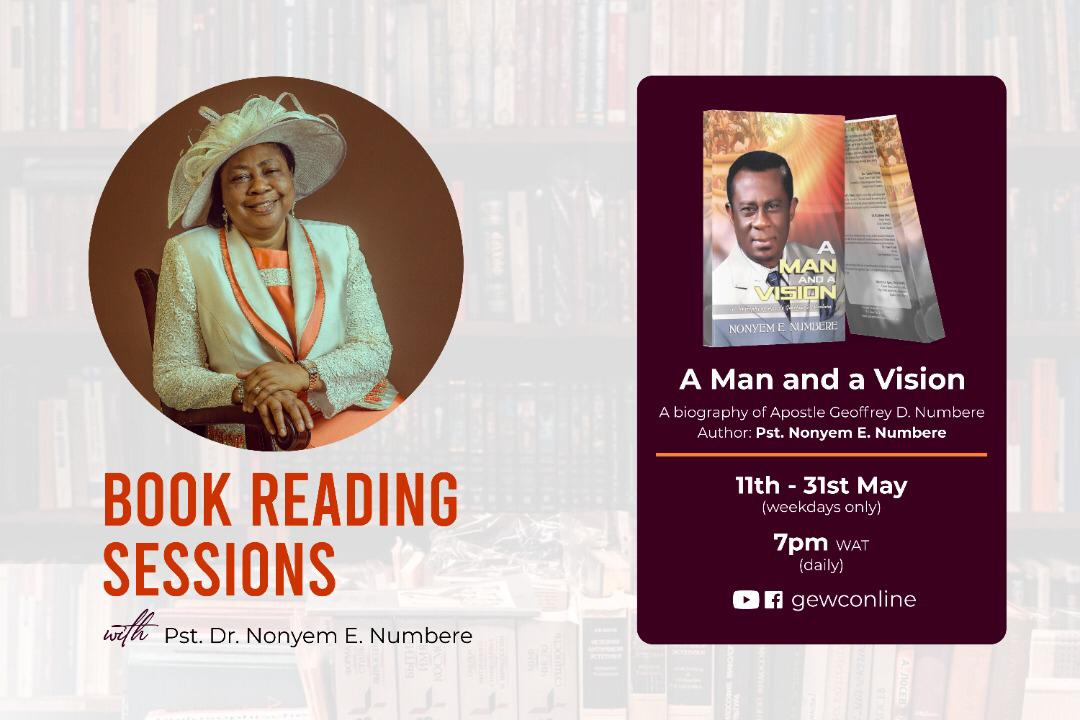 The above song, one of Geoffrey's favourites, is a summary of what God did in his life on Sunday 11th May 1969.
That unforgettable Sunday, 11th May, 1969 was like any other Sunday. There was no meteor or rainbow in the sky to suggest that any strange or important event was going to take place that day. Geoffrey Dabibi Numbere, a second year Geology student in the University of Ife, Ibadan Campus, was like any other young student on Campus. He was completely and totally oblivious that God had His eye on him and that even the names he bore were like a stamp on him on his future.
Sunday, 11th May 1969, God decided that the time had come for Him to act. That Sunday, Geoffrey Numbere, the ardent Church-goer, must go to Church, but first he must write a letter to one of his girlfriends in Lagos. He had intended to mail it on Monday morning but it was so important to him to write her before leaving for Church. Glory be to God, events of that day saw to it that that letter never got mailed. He picked up his Bible and with a friend, left for Church service at the University Chapel. That Bible was a stolen one; it was looted by a relative of his during the Nigerian Civil War.
As he entered the Church he never knew that God was "waiting" for him right there. He entered the Church a wretched sinner but he came out a born- again child of God, cleansed and washed in the Blood of His dear Son, Jesus Christ.
Culled from "A Man & A Vision" (Biography of Apostle Geoffrey D. Numbere) by Pastor Nonyem E. Numbere
Join us for more, this May for Book Reading Sessions with Pastor Nonyem E. Numbere.