This month's healing service, which held on 19th June 2016, was unexplainably awesome, and the words used here are insufficient to express the glory that clouded the temple. 
However, we are not oblivious of the fact that, it is expedient we express God's faithfulness all the time. Once of such people who expressed God's faithfulness in form of testimony was Bro. Peretimi Joseph of Mile 2 church. Last healing service was Bro Pere's first time in church but when the call for the Project financing was made, he saw it as an opportunity to give to God's work. It might interest you to know that, while he made this vow, he was experiencing major financial issues and was to be evicted by his landlord anytime in the nearest future.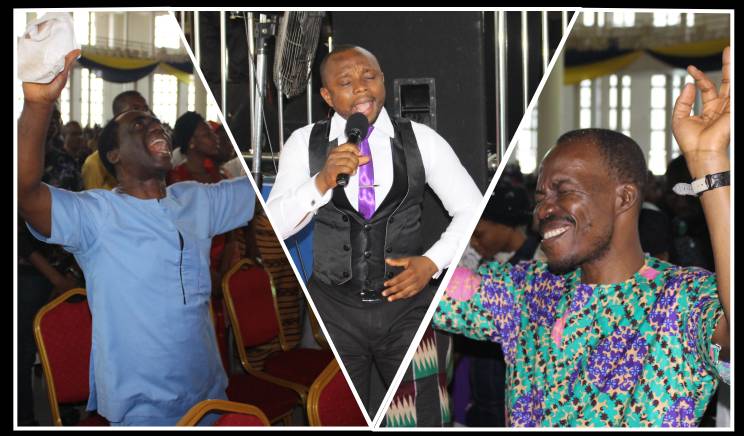 Nevertheless, he took up courage and made a vow towards the project. As he went home, he decided to sell off his generator to offset the vow, and not long a time, God surprised him by giving him more than three times what he vowed, as he was able to get a bigger apartment. Also, the testimony of Elder Rachael Jumbo was an eye opener to the fact that God takes care of everything that concerns us. While she was worshiping God during the last healing service, she had no idea there had been a fire outbreak at her residence, but God stationed a member of her household who had returned from a journey to quench the fire that it did not consume her properties.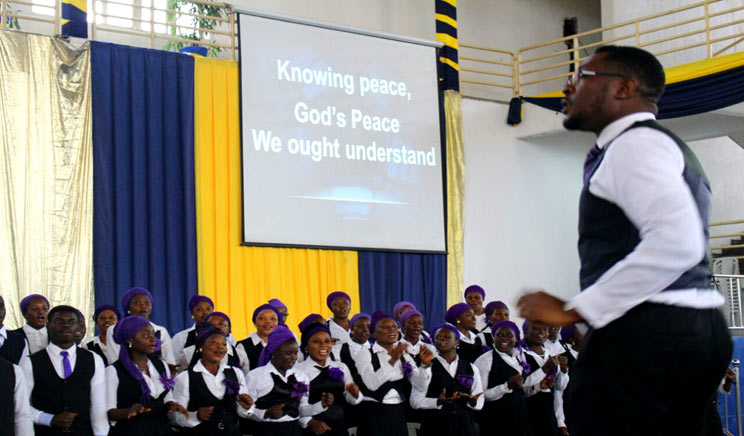 God brought His word to us through the instrumentality of His servant, the International Director, Pastor Isaac Olori. The topic of the sermon was "The Most High rules" with Daniel 4:1-17 as main text. In his words, GOD referred to as "Most High" shows that there is no other person higher than Him and as such must be reverenced by all. However, this was not the case with King Nebuchadnezzar, as he saw himself to be higher and greater than every other person and did not take his time to reverence and accord glory to God. We were also keen to take note of the fact that King Nebuchadnezzar had rest from all his physical enemies but did not have peace with God; hence it is worthy to note that, everyone who thinks they have peace, because of their wealth or whatever, must sit up and make peace with God as soon as possible as it took only a dream from God to destabilize the mind of Nebuchadnezzar.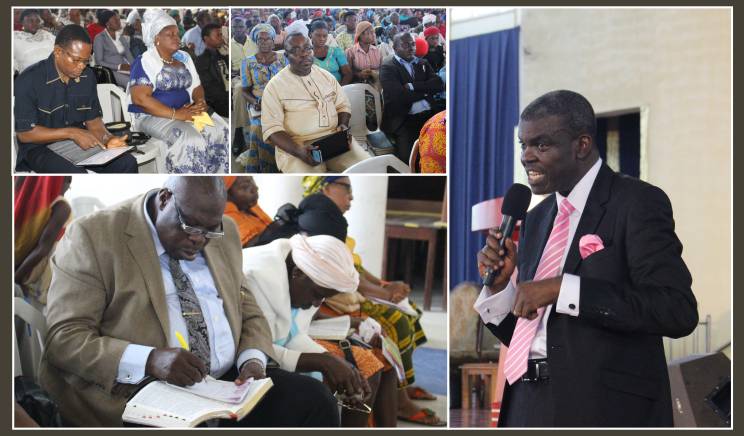 Major highlights of this sermon are as follows;
All the magician, astrologers, soothsayers etc. could not interpret the dream of Nebuchadnezzar, thus establishing the fact that a man without God's Spirit cannot understand the mind and way of God; hence the interpretation by Daniel, who was a carrier of the presence of God.

King Nebuchadnezzar affirmed the Spirit Daniel carried to be different from others. This shows that when you are a carrier of God's Spirit it is evident to unbelievers. Also, the fact that Daniel was a captive in the land of Babylon, did not affect the Spirit he carried rather he was conscious of the presence of God in his life and did not let any situation trouble him. We must thus, take into heart that God has placed us high above principalities and powers by giving us His Spirit.

There are divine watchers. This sermon exposed that, there are those in heaven who watch the affairs of men, hence our actions must be guided properly as we accord honour to the Most High. It was the pride of King Nebuchadnezzar heart that made him not acknowledge God's ultimate reign even after several warnings to break off his sins by doing righteously, hence every rejection of God's supremacy over one's life is a form of pride. We must thus live with the consciousness that there is One greater than all, who sees the heart and action of every man.

God is a merciful. The mercies of God were also evident, as He did not utterly cut off Nebuchadnezzar from the surface of the earth but made provision for his restoration after seven years.

God is the most high. God's power is higher than every other power and it is this power that rules in the affairs of men, and when the power of the Most High overshadows you, the impossible becomes possible. It was this power Nebuchadnezzar acknowledged after seven years of punishment from the Most High.